Book Review : Last Light By Chris Coppel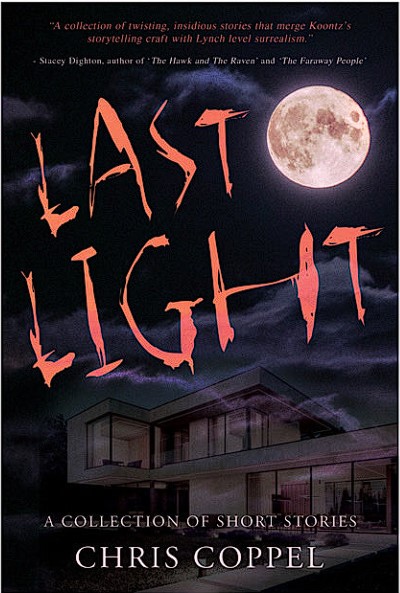 Last Light By Chris Coppel
Full Disclosure: I was sent a no-strings review copy of this book.
As usual, this is a spoiler free review.
'Last Light' is a short story collection that delves into many mysterious themes and is an ideal October read if you want something spooky. There is a variety of stories so it's not just ghosts and horror. This variation keeps the book fresh and it's fun figuring out the genre as you read the opening pages of each story.
I enjoyed reading this one and I've found myself thinking over the stories days after reading them. That always makes me think a book was worth my while. But the best compliment I can pay this book is the moment I thought had read the final story, then was delighted to find there was one more to go!